The American Biogas Council is the voice of the US biogas industry dedicated to maximizing carbon reduction and economic growth using biogas systems. We represent 400 companies in all parts of the biogas supply chain who are leading the way to a better future by maximizing all the positive environmental and economic impacts biogas systems offer when they recycle organic material into renewable energy and soil products.
The American Biogas Council is a 501(c)(6) non-profit trade association based in Washington, DC.
Bernie Sheff, PE
Chair
US Renewable Energy Development Capital
Randy Beck
Vice Chair
WM, Inc.
Bryan Sievers
Vice Chair
Sievers Family Farms/
Roeslein Alternative Energy
Craig Frear
Secretary
Regenis
Melissa VanOrnum
Treasurer
DVO
Patrick Serfass
Executive Director
American Biogas Council
Andrew Cassilly
Bioenergy Devco
Ben Kruger
Cargill Incorporated
Brad DeMaeyer
Enbridge, Inc.
Brandon Butler
Roeslein Alternative Energy
Brian Langolf
University of Wisconsin – Oshkosh
Charles Love
Trillium – A Love's Company

Don Chahbazpour
National Grid
Ivor Castelino
Bloom Energy
John Dannan
Generate Capital
Lauren Turner
Archaea Energy
Matt Newsom
Smithfield Foods
Max Vernier
Circular Economy Solutions
Patrick J. Foody
Iogen Corporation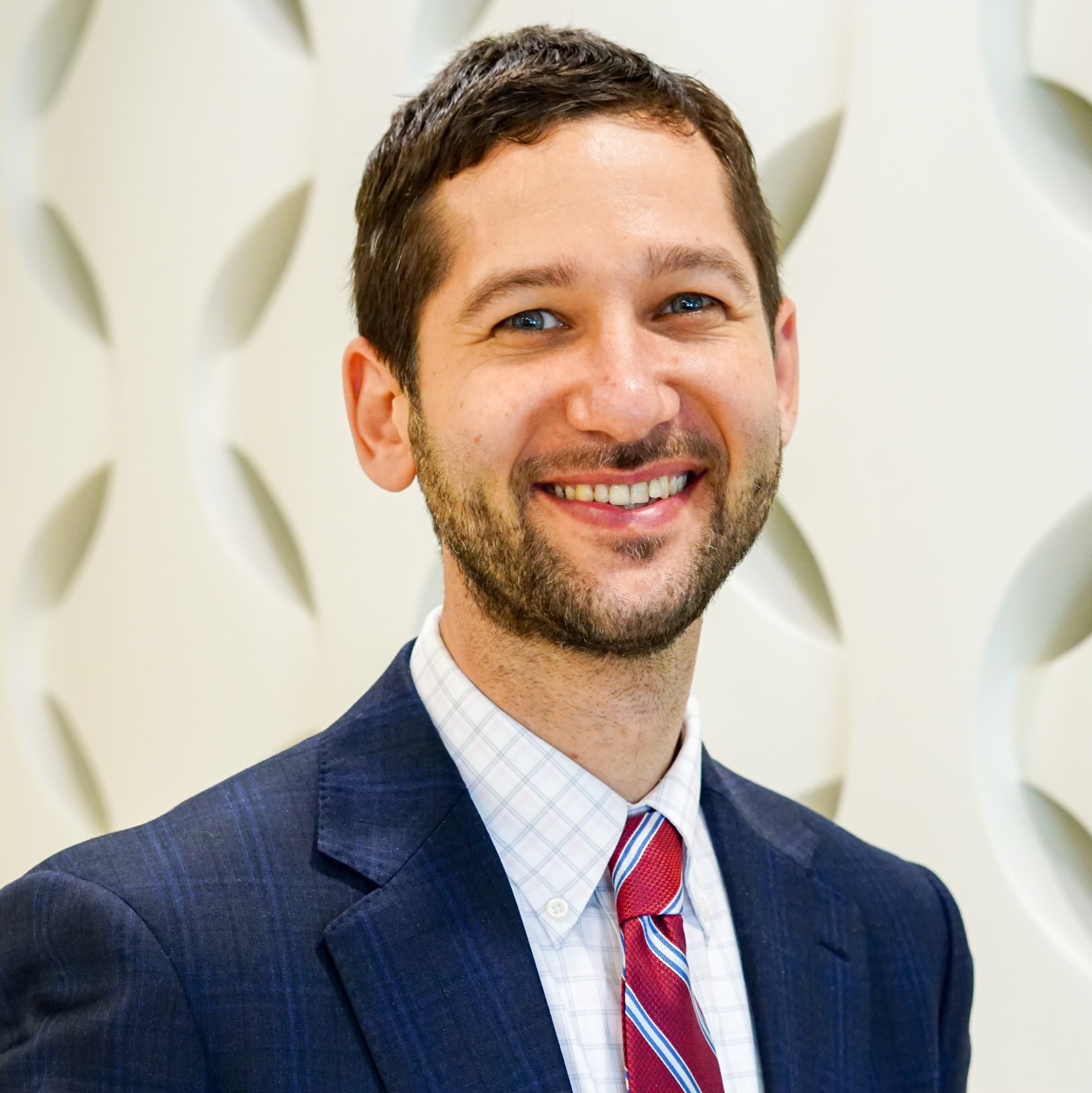 Scott Hill
Swinerton Energy
Sean Wine
Clean Energy Fuels Corp.
Siva Ariyapadi
ExxonMobil Low Carbon Solutions
Staci Bogue-Buchholz
Gevo, Inc.
Patrick Serfass
Executive Director
Bailey Shore
Event Coordinator
Caroline Peat
Director of Events
Cordelia Pearson
Finance Manager
Erika Marohn
Marketing & Events Coordinator
Heather Dziedic
Vice President of Policy
Ian Taylor
Data & Analysis Manager
Jessica Niekrasz
Director of Policy
Markus Videnieks
Federal Policy Manager
Maureen Walsh
Director of Policy
Sean Trambley
State Policy Manager
Bernie Sheff, Partner, US Renewable Energy Development Capital
Bernie Sheff holds both Bachelors and Masters of Science in Civil Engineering from Michigan State University. He has been a Registered Professional Engineer in the State of Michigan since 1988 and is also registered in the states of Massachusetts, Ohio and Indiana. He started his career with STS Consultants (STS) in 1984 as an assistant project engineer. He became the VP of the Michigan region for STS and completed his first digestion project as part of a 1 MGD wastewater treatment facility in 1991. This facility a large beef abattoir in SW Michigan was one of many projects in the animal processing arena including systems at duck, chicken and hog operations.
Since early 2000 he has focused on nutrient recovery, sand separation and digestion in the agricultural market, most significantly the dairy industry and the co-digestion of residuals from confined feeding operations and food processing residuals. Bernie is currently serving his fifth term as Chairman of the Board of the American Biogas Council.
Randy Beck, Waste Management
Randy Beck is a 35 year career professional, currently at the helm of Waste Management's Renewable Energy group (WMRE) where his current focus is development of LFG to RNG facilities.  Specializing in operations of power generation and gas compression equipment, he spent ten years as WMRE's Director of Operations with responsibility for 80+ beneficial use projects ranging from LFG to Electricity, LFG to Direct Gas Sales and LFG to RNG. This position brought a strong education in various gas treatment technologies as well as an education in managing 300+ reciprocating engines, 30+ gas turbines and 130+ facility operations personnel. Prior to his career with WMRE, he spent 20 years with Caterpillar and Detroit Diesel/Allison dealers in various operational leadership roles.
Bryan Sievers, Manager, Sievers Family Farm
A descendant of German and Norwegian immigrants that settled in Iowa between 1850 and 1873, Bryan Sievers, and his wife Lisa, are the current generation of owners and operators of the Sievers' farm. Bryan is an enthusiastic environmental steward of the land and takes pride in using all available resources, including the air, land, water, and sun for their highest and best use. The Sievers' 2,300-acre farming operation, 2,400 head beef cattle feedlot, and renewable energy facility is located in western Scott County, Iowa near Stockton.
In 2009, this philosophy became the motivation behind implementing the combined heat and power (CHP) anaerobic digester project. The Sievers were looking to dramatically expand the farm's beef cattle feedlot but had concerns about any of the expansion's effects on their carbon footprint, water quality, soil health, and the environment. The solution was a 1 MW CHP system fueled by the methane produced from two 970,000 gallon anaerobic digesters utilizing beef cattle manure, agricultural processing waste streams, cover crops, and other co-feeds.
AgriReNew, a company created by the Sievers and their partners, Dr. William and Judy Davidson, commissioned their digesters and CHP power plant in 2013. Today, the digesters process over 55,000 gallons per day of cattle manure and other off-site co-feeds in the complete-mix system. The electricity that's generated, 24 hours per day 7 days per week, is sold to their local service provider, Interstate Power and Light (Alliant Energy).
In 2014, AgriReNew received the Agricultural Biogas Project of the Year Award from the American Biogas Council and received the 2014 Iowa Environmental Excellence Award for their anaerobic digester project.
Bryan and Lisa are 1982 graduates of Iowa State University. Bryan received his degree in Agricultural Business while Lisa received her degree in Industrial Administration with an emphasis in Accounting. Lisa is also a Certified Public Accountant. Bryan and Lisa have two children and five grandchildren. Bryan's past experiences include being a 3-year letterman on the Iowa State University baseball team, leadership roles in the Iowa Farm Bureau, serving two terms in the Iowa Legislature (one term in the Iowa House and one term in the Iowa Senate), and is currently serving as Chair of the Iowa Economic Development Authority's Biomass Conversion committee. This committee is responsible for creating an Action Plan to expand Iowa's biomass production and processing capacity as part of a comprehensive renewable energy strategy through Governor Kim Reynolds' Iowa Energy Plan.
Craig Frear, Director of Research and Technology, Regenis
Dr. Craig Frear was recruited earlier this year from Washington State University (WSU) where he was instrumental in developing one of the nation's most prolific applied science and engineering programs in organic residuals and animal manure treatment for sustainable reuse.
Over the last decade, Dr. Frear's research has focused on enhancements to anaerobic digestion, biochemical recovery from waste and development of bio-refinery principles for rural and urban communities.
He holds five patents (with two pending) including an ammonia stripping system to remove ammonia from wastewater without the use of chemicals.
In addition to his research, Dr. Frear is the author of over sixty peer-reviewed publications on methane capture to create biogas and nutrient management to allow liquid from manure to be safely reused. He has also served as an investigator on numerous federal and state grants in the same scientific classifications.
Craig holds a PhD in Engineering Science from Washington State University, a MA in Educational Administration from Columbia University, and BA in Chemistry and Theology from St. Olaf College.
Melissa VanOrnum, Vice President of Marketing, DVO, INc.
Melissa VanOrnum is a graduate of the University of Wisconsin-Madison, where she earned a BBA in Accounting. Melissa obtained her CPA license and worked as an auditor at two multinational accounting firms in Minneapolis for five years. She then returned to graduate school and completed the MBA program at Indiana University in 2004, majoring in Marketing and Strategy. Upon graduation, Melissa joined DVO, Inc. (formerly GHD, Inc.), serving as Vice President of Marketing. DVO is the US market leader in anaerobic digester technology, with over 100 operating digesters nationwide, as well as multiple international installations. In addition, Melissa is a founding board member and Treasurer of the American Biogas Council.
Patrick Serfass, Executive Director
Patrick Serfass is Executive Director of the American Biogas Council. Patrick has led the American Biogas Council since he helped create it in 2010. The American Biogas Council now represents nearly 400 organizations and 5,000 professionals as the voice of the US biogas industry. The ABC is dedicated to maximizing carbon reduction and economic growth using biogas systems.
Beyond biogas, Patrick has more than 20 years' experience growing clean energy industries, like solar, hydrogen, biochar, and woody biomass. In Patrick's early career, he was a physical oceanographer, architectural engineer and designed unmanned deep ocean vehicles. Patrick holds a Bachelor of Arts in Engineering Sciences from Dartmouth College.
Brad Petersen, Executive Vice President of NLC Energy
Brad brings a passion for the environment and extensive professional experience leading organizations to augment their value and maximize their potential.   Over the last 25+ years he has taken leading roles as an entrepreneur, running PE backed start-ups, turning around distressed assets, integrating international acquisitions for a fortune 50 company, and Chairing the Board an international non-profit.  In 2013 Brad was appointed by the Governor of Utah and tasked with creating and leading a new public office that has since been replicated in 18 other states. And as the Chairman of the Board of the National Ability Center, Brad has empowered people with physical, cognitive, and developmental challenges through adaptive outdoor recreation. Brad is fluent in Spanish and has an International MBA from Thunderbird, The Intl. School of Business Management.
Brad Pleima, President, EcoEngineers
Brad is a Senior Engineer and leads EcoEngineers' renewable natural gas line of business guiding municipalities, industries, and project developers implementing biogas to RNG projects.  He is a licensed Professional Engineer with over 15 years of experience in the planning, engineering design, and construction of water, wastewater, and renewable energy projects and has worked with over 100 renewable energy facilities to help with consulting or compliance related activities.  He has a civil engineering degree from Iowa State University and is currently a licensed professional engineer in 13 states.
Brian Langolf, Biogas Program Director, University of Wisconsin Oshkosh
Brian M. Langolf, M.S. has 10 years of biogas operations, research and laboratory analysis, and interpretation experience.  He currently works at the University of Wisconsin Oshkosh serving as the Biogas Program Director.  This role involves technical oversight of biogas operations, conduct biogas research and provide digester training and consulting services, and internal and external program outreach.  This program supports many academic and sustainability programs on campus and in the local community.  Brian has been a member of the American Biogas Council (ABC) since 2012 and has currently served one term on the board of directors.
Bryan Nudelbacher, Director of Business Development, U.S. Gain
Bryan Nudelbacher is the Director of Business Development for U.S. Gain, a leader in development, procurement and distribution of renewable natural gas for the transportation and energy markets. As a vertically integrated supplier, U.S. Gain is involved in all aspects of the RNG supply chain – enabling access to the cleanest sustainable energy solutions, at the best value.
Bryan has been instrumental in development of U.S. Gain's CNG & RNG businesses through his depth of industry knowledge, strategic thinking and leadership. Specific experience includes: RNG project registration and ongoing compliance, credit monetization and intricate expertise in the RFS and LCFS programs. Bryan's credentials provide a unique, impactful perspective to both support the ABC and drive the RNG industry forward.
Charles Love, Renewable Energy Acquisition Team, Trillium
Charles Love manages the renewable energy acquisition team for Trillium, which is a member of the Love's Travel Stops extended family of companies. Love's is one of the largest privately held companies in America, with 560+ locations in 41 states. Trillium is focused on building the infrastructure required to support a low-carbon transportation future, including hydrogen fuel cell, battery electric, solar and renewable natural gas technologies.
Charles is responsible for managing the development of RNG projects for the company including dairy farms, wastewater treatment facilities and landfills. Mr. Love also works with RNG developers to market their gas production through offtake agreements. Charles is also an advocate for the industry; he works on public policy items related to RNG & Hydrogen transportation regulations.
Charles graduated from St. Gregory's University and started his third company at the age of 21 (seafood importing, processing, distribution, and retail). Charles changed gears going from the seafood business into the renewable energy industry and now lives in Austin with his wife of twenty-five years and three children.
Charles believes we can all do our part to make the world a better place for future generations and we need a 100-year comprehensive energy policy that goes beyond the next election cycle.
Chip Stoicovy, Air Liquide
Chip Stoicovy has over 29 years of industry experience with Air Liquide. During his tenure with Air Liquide, Chip has held various management positions including Business Unit leadership with P&L responsibilities, Business Development, Product Management, Corporate Planning, and Commercial Management. Chip's current role involves the development and sale of technology driven offers aimed at upgrading biogas to renewal natural gas, thus improving the environmental footprint of landfills, digesters, and wastewater treatment operations. The technologies involve either those available from the Air Liquide portfolio and / or those available through collaborative partnerships.
Chip holds a Masters of Business Administration and a Bachelor of Science in Business Management & Finance.
Craig Murphy, Head of Portfolio Management, Brightmark LLC
Craig Murphy is the Head of Portfolio Management at Brightmark, a global leader in waste solutions to combat complex environmental challenges. Brightmark develops, owns and operates renewable natural gas & plastics renewal projects. Brightmark is on a mission to reimagine waste and is working to create a world without waste.
Mr. Murphy drives the company's efforts in development, origination and acquisitions of RNG projects. He has over 15 years of renewable energy experience. He has successfully built and purchased solar, wind, CHP, RNG as well as other energy projects in the US and globally. Currently he focuses on directing Brightmark's origination team on which projects to focus their efforts on and implementing RNG projects from conception through construction.
Craig holds a B.S. in mechanical engineering from Vanderbilt and an M.B.A. in finance from University of Chicago- Booth.
Ivor Castelino, Managing Director of Corporate Development Bloom Energy
Inspired by his personal experiences with lack of energy access and security in India, Ivor Castelino joined Bloom Energy in 2010. More on his story on this Bloom Energy Video. Ivor is currently Managing Director of Corporate Development. In his role, Ivor focuses on expanding Bloom's mission and addressable markets through innovative strategies, deal structures and easily accessible financing solutions. He founded Bloom's leasing program, which allowed customers, who typically would not have been able to procure Bloom's technology, to enjoy its benefits, growing the program to ~$1B of sales to date. He has been an integral part of Bloom's Waste to Energy initiative since its inception, including the launch of the first ever fuel cell projects running on landfill gas and dairy biogas. 
Ivor graduated with a Bachelors in Engineering degree from the National Institute of Technology Karnataka (India) and a Master's in Business Administration from the University of California – Berkeley. He resides in the Bay Area with his wife, two kids and his farm animals.  
John Dannan, Principal, Generate Capital
Mr. Dannan serves as a Principal leading the Organic Waste team at Generate Capital since fall 2016.  He has over 18 years of financial markets experience, including 10 years of lending and asset management experience in the energy and infrastructure sectors. At Generate Mr. Dannan has overseen the creation of one of the largest organic waste processing businesses in North America covering animal manure, food waste, and biosolids processing projects.
Prior to joining Generate Capital, Mr. Dannan founded Energy & Infrastructure Capital, LLC ("EIC"), a Stamford based asset manager focused on debt investments.  During this time EIC invested approximately $200 million in US energy and infrastructure debt on behalf of US and international investors. Prior to EIC, Mr. Dannan served as Vice President at Deutsche Asset & Wealth Management where he was responsible for investment strategy, capital raising and transaction execution.  Prior to Deutsche, Mr. Dannan worked at Aladdin Capital Management's Infrastructure Debt business, and Dresdner Kleinwort's infrastructure financing, M&A and loan workout teams.  Mr. Dannan received a Bachelor of Science (Hons) in Economics with Accounting from Loughborough University, England.
Lauren Toretta, President, CH4 Biogas
Lauren is President and a partner of CH4 Biogas, a leader in bringing proven, clean energy biogas solutions to the United States. At CH4, Lauren has a wide range of responsibilities, including managing corporate strategy and operations. Lauren is leading the CH4 Biogas focus on working with the agricultural and food & beverages sectors to provide environmental waste and renewable energy solutions. Starting in 2012, Lauren led financing and business development for the company on its growth trajectory. As a result of those efforts, CH4 Biogas has multiple operating biogas facilities and several facilities in development with attention on future projects in the Northeast and Midwest. In her role, Lauren has also been very involved with the development of the industry through policy by helping to build awareness of the economic and environmental benefits of anaerobic digestion.
Prior to joining CH4 Biogas, Lauren spent over fifteen years in sales and strategy roles for industrial and environmental companies. The bulk of this time was spent in sales and marketing for GE Industrial and strategy consulting with McKinsey & Co. Lauren has an MBA from Harvard Business School and a BA from Harvard College in Environmental Science and Public Policy, where she graduated magna cum laude.
Lauren Turner, Vice President of Renewable Partnerships at Archaea Energy
As Vice President of Renewable Partnerships at Archaea Energy, Ms. Turner is responsible for overseeing and developing partnerships with organization seeking to decarbonize their operations and products. Ms. Turner has nearly a decade of experience in clean energy solutions, environmental credit compliance, and business partnership development. Prior to joining Archaea Energy, Ms. Turner worked in energy compliance services at Weaver & Tidwell LLP where she advised biofuel producers eligible for federal and state renewable fuel credits. Before that, Ms. Turner held multiple roles at Air Liquide including technical sales, market strategy, business development, and policy/regulatory activities within the biogas business.
Ms. Turner holds a Bachelor of Science degree in Chemical Engineering from The University of Texas at Austin.
Mark Stoermann, Chief Operating Officer, Newtrient
Mark Stoermann is the Chief Operating Officer for Newtrient. Mark came to this position as an outgrowth of his experience with developing and building CNG stations, anaerobic digesters, and the biogas upgrading system at Fair Oaks Farms.
Before coming to Newtrient, Mark was the Chief Operating Officer for STAR BioEnergy LLC, the anaerobic digestion division of STAR Energy LLC, a company committed to the development of sustainable, renewable energy projects across the country. Mark was previously the Director of Operations for AMP Americas, a company committed to building out CNG infrastructure along the U.S. highway system. As the Project Manager for Fair Oaks Dairy Farms and Select Milk Producers, Mark was responsible for the construction of three anaerobic digesters that processed sand laden dairy manure. These projects included electrical generation, gas cleaning, rCNG as transportation fuel, and nutrient recovery projects.
In addition to the renewable energy industry, Mark has worked in the dairy and food processing industry over the past 35 years holding a variety of project, operations, and material management positions. He worked for Kraft Foods, Michigan Milk Producers, Raskas Cheese Products, ConAgra Foods, Fair Oaks Dairy Farm and Select Milk Producers.
Matt Newsom, Vice President of Finance at Smithfield Foods
Matt Newsom is the Vice President of Finance for Smithfield Foods. Smithfield Foods is committed to helping feed the world, and to provide families with wholesome, safe and affordable food with outstanding quality and value. As the largest hog producer and pork processor in America, Smithfield utilizes joint ventures to develop, own, and operate renewable natural gas projects on its farms and plants.
Mr. Newsom has been with Smithfield for more than 17 years, serving in various roles before joining the biogas team. Matt holds a B.A. in Economics from the University of Virginia, and an M.B.A. from the College of William and Mary.
Max Vernier, Head of Bioenergy Finance, Circular Economy Solutions
Max is an investor, developer, and capital advisor in the sustainable infrastructure and renewable energy sectors. He is the founder of Circular Economy Solutions, a boutique development consulting firm that helps small businesses raise capital and bring projects to successful financial closing. Through CES, he is a minority investor in several renewable energy companies. He previously spent nine years at Live Oak Bank, most recently as an SVP, where he started an alternative investment platform to provide debt solutions for projects and developers across the bioeconomy, involved in over $1B across 100+ projects, with a specialty in project finance and government guaranteed loans. There, he was responsible for leading a team of lenders, originating loan opportunities, structuring deals, supervising construction completion and startup commissioning, and syndication efforts in the capital markets. The team covered utility-scale and community solar, battery storage, waste-to-energy, anaerobic digestion, composting, landfill gas, municipal wastewater treatment, agricultural waste management, organic fertilizer, bioplastics, bio-based product manufacturing, and other advanced recycling technologies. Prior to Live Oak, he briefly worked in MassMutual's advisory division. He currently maintains a seat on the Board of Directors of both the American Biogas Council and the Alternative Fuels & Chemicals Coalition, advocating for support to accelerate growth in these markets. Max received his Bachelor of Arts in Economics from the Williams School at Washington & Lee University.
Patrick J. Foody – Chief Development Officer, Iogen Corporation
Pat joined Iogen in 1985 and is responsible for the company's commercial and project development activities outside of Brazil, including the development of opportunities and partnerships to produce advanced and cellulosic biofuels in North America. Pat has held numerous senior positions at Iogen, leading development and commercialization programs in the biofuels and biochemical space. He has been responsible for: the start-up and growth of Iogen's enzyme business, managing commercial relationships worldwide; the design, construction and commissioning of Iogen's cellulosic ethanol demonstration plant; and the development of Iogen's cellulosic ethanol project development capacity, including feedstock supply chain management, site development, product marketing, process engineering, cost engineering, and project contracting. Pat has a Bachelors degree in Civil Engineering and a Masters degree in Construction Engineering and Management from the University of Michigan.
Sean Wine, Clean Energy Fuels Corp.
Mr. Wine serves as Clean Energy's Vice President, Renewables, Distribution. In this role, Sean manages the renewables distribution division which is responsible for all sales, operations, compliance, and sustainability reporting related to Clean Energy's renewable natural gas (RNG) product. Since joining Clean Energy in 2006, Sean has successfully developed a multitude of natural gas fueling implementation programs across all company markets, along with deploying some of the very first RNG to transportation fuel in the U.S. Mr. Wine is focused on expanding the company's negative-carbon intensity RNG product offering, while also managing the regulatory risks associated with the Low Carbon Fuel Standard. Sean is recognized as an RNG industry expert, working closely with various stakeholders across the entire RNG supply chain, while advocating on behalf of the company for additional Clean Fuel Programs throughout North America. Sean graduated from the University of California, Santa Barbara with a B.A. in Political Science.
Shawn Kreloff, Bioenergy DevCo
Shawn Kreloff is Founder and CEO of Bioenergy Devco and Executive Chairman of BTS Biogas. Shawn began his career working in the banking and technology areas for Credit Suisse and then began an entrepreneurial career, successfully founding, managing and building 7 companies in the technology sector over the course of 25 years. Throughout his life, he has been a passionate environmentalist, and when he first saw an anerobic digester in Germany in the 90's, he fell in love with the technology, its positive environmental potential, and the high likelihood for good investor returns. Shawn believes that properly developed, engineered and managed food waste anaerobic digestion projects can help change the world.
Heather Dziedic Manager of Gas Asset Strategy Consumers Energy
Heather joins ABC after nearly a decade in the utility industry, where she developed several industry-leading Net Zero strategies, stood up a new RNG development program, and led long term investment planning and policy development to support gas utility decarbonization.  Her experience in energy regulation and policy covers both electric and gas, from distributed energy and net metering to RNG and energy storage. Prior to her work in biogas and other decarbonization technologies, Heather worked in the environmental, sustainability, and conservation space, leading restoration and mitigation projects, siting due diligence, environmental compliance and other conservation-focused field studies. Heather earned her BS in Environmental Science from the University of Notre Dame, and a Masters in Energy Policy and Law from Vermont Law School. She currently lives in Michigan, with her rescue pup Mason, and spends her free time remodeling her 1800s home and growing specialty cut flowers.
Tom Murray, Vice President of Customers and Communities, Vermont Gas Systems
Thomas Murray currently serves as the Vice President, Decarbonization Technology for Vermont Gas Systems, overseeing the company's Energy Service Team and External Relations. Tom is leading the company's innovation initiatives, which includes becoming the first gas utility in the nation to offer a Renewable Natural Gas program and other decarbonation efforts.  In 2020, Tom will serve as the chairman of the American Gas Association's Sustainability Committee, where he is driving the national effort to incorporate RNG into the supply portfolio of the nation's gas utilities. Tom also handles legislative, community and key stakeholder relationships for the company.  Prior to joining Vermont Gas, Tom served as the state of Vermont's Chief Information Officer and the Commissioner of Information and Innovation. He has also served as the state's Deputy Commissioner of the Economic Development. Tom worked in the telecommunications industry for over fifteen years with TDS Telecom and Rural Cellular Corporation. Tom grew up in Montpelier, VT, graduated from Western New England University (BS/BA) and Champlain College (MS).
Nathalie Hoffman, Director of Energy Compliance Services - Weaver
Nathalie Hoffman is a member of the Board of Directors of the ABC and serves as Co-Chair of its Agriculture Committee. She is Director of Energy Compliance Services at Weaver, www.weaver.com. Nathalie has been advising clients on matters related to the LCFS since it first went into effect in 2011 and is accredited by CARB as an LCFS verifier. She specializes in consulting on LCFS RNG and biogas-to-electricity fuel pathways. Since the passage of the Inflation Reduction Act in 2022, she has been advising alternative fuel production clients on its incentives. If and when the EPA's Set rule is finalized, expected in June, 2023, she will advise biogas and RNG producers on generating eRINs under it.Nathalie is passionate about animal agriculture, which led to her work as Co-Chair of the ABC Ag Committee. With her background as a lawyer representing banks for project finance deals, she spent five years in one of California's two great agricultural and cattle-raising areas, the Imperial Valley. She was CEO of a company developing a utility-scale biorefinery there where the feedstock was locally-grown biomass.Nathalie's educational background includes an undergraduate BS degree in Mathematics from the University of Michigan, a JD degree from UCLA School of Law and an MBA from UCLA's Anderson School of Management. Nathalie is a member in good standing of the California Bar.She's located in Los Angeles, CA, with easy access to CARB in Sacramento. 
Kevin Struve, OCI N.V
Kevin Struve is Executive Advisor to OCI N.V., a global producer of hydrogen-based products including nitrogen fertilizers, methanol, biofuels, diesel exhaust fluid, and melamine for agricultural, transportation, and industrial customers around the world. Mr. Struve has held several managerial and executive positions during his 35 year career at OCI and oversaw the expansion of the fertilizer and methanol businesses in the United States as well as the commercialization of bio-methanol produced from renewable natural gas as a biofuel in Europe. Mr. Struve is a board member and past chairman of the Methanol Institute, the trade association for the global methanol industry. He holds an MBA from the University of Virginia and a BA in Economics from Hobart College
Clarke Pauley, Nature Energy USA
Clarke is SVP of Business Development for Nature Energy's U.S. operations. Nature Energy is a Danish renewable energy company that is the largest producer of biogas (Renewable Natural Gas) in Europe. Nature Energy is growing its European footprint into North America and Clarke is leading its business development efforts in the U.S. to build, own, and operate large-scale, mixed organic waste anaerobic digesters that produce Renewable Natural Gas (RNG). Prior to coming on board with Nature Energy, Clarke was VP of Project Origination at Brightmark Energy. At Brightmark, Clarke was sourcing early-stage dairy digester projects, nationwide. Clarke has experience in developing both dairy and municipal organic waste digester projects. Prior to joining Brightmark, Clarke was VP at CR&R Environmental Services' Bioenergy division which encompassed organics recycling, anaerobic digestion, and composting. Clarke has experience in all stages of RNG project development, the marketing and sale of RNG, carbon credits (RIN and LCFS), and organic soil products from Anaerobic Digestion. Clarke has a diverse background in renewable energy, environmental science, marketing, and business development. Clarke has worked in the fields of environmental consulting, gasification, biochar, and most recently RNG. Clarke has previously worked for renewable energy startups, Tetra Tech-San Francisco, and has owned his own marketing services company. Clarke is a graduate of UC Berkeley and aside from his extensive travels has been a California resident for his entire life and has recently relocated to Austin, Texas.
Brad DeMaeyer,Manager for Low Carbon Energies at North America's largest energy infrastructure company, Enbridge Inc
As the Manager for Low Carbon Energies at North America's largest energy infrastructure company, Enbridge Inc, Brad DeMaeyer is responsible for developing decarbonized energy products for Enbridge customers. Previously, Brad held the position of Manager Business Development – RNG for Enbridge Gas Inc which is Canada's largest natural gas utility.  Brad is the past Chair of the Canadian Biogas Association's (CBA) Board of Directors which he joined in 2017 and has served on several special committees within the CBA. With over a decade of experience in the energy industry, Brad is well suited (or "well positioned" to drive advocacy and positive change in the RNG industry. He holds an HBA from the University of Windsor.
Michael Annas, Manager, Low Carbon Solutions, Biogas Origination
Michael Annas is the Sr. Global Commercial Commodity Manager for Biogas Origination in bp's Low Carbon Solutions organization, based in Houston, TX.  A member of the global Biogas leadership team, Michael coordinates the development and delivery of the commercial business plan.
Michael completed both a Marketing Bachelor's degree and an MBA at the University of Houston in Houston, TX.
In his nearly 19 years with bp, Michael has held a variety of positions of increasing responsibility, such as:  NGL Logistics Coordinator, New Activity Integration Project Manager, Natural Gas Origination Analyst, Natural Gas Commercial Manager, and most recently was the Business Advisor (chief of staff) for the SVP, Refining & Product Trading and Low Carbon Solutions.
Outside of work, Michael enjoys spending time with his wife and two sons, traveling, and supporting several non-profits.
Andrew, Vice President of Governmental Relations, Bioenergy Devco
Andrew currently serves as Vice President of Governmental Relations for Bioenergy Devco, a leader in anerobic digester development in Europe and the United States. In prior rolls Andrew served as the Chief Legislative Officer and Senior Advisor to Governor Hogan. As the liaison to the Maryland General Assembly, he oversaw the governor's environmental and renewable energy legislative initiatives.  Andrew was elected to two terms in the Maryland General Assembly where he served five years as a Delegate on the Environment and Transportation Committee successfully passing several laws promoting organics recycling and renewable energy. Andrew received his BS in Industrial Technology from Millersville University and his master's in Administrative Management from Loyola College.
Scott Hill, Project Executive at Swinerton
Scott Hill is a Project Executive at Swinerton with more than 26 years of experience in the construction industry. He has worked on more than two dozen water/wastewater projects around the country as a superintendent and project manager and has transitioned to leading biogas/renewable energy sector projects as a project executive. Scott's depth of experience affords a thorough understanding of development, design, construction, and commissioning processes as well as the necessary requirements to successfully provide renewable construction solutions to the most complex projects nationwide.
Scott is hands-on in the development of Swinerton's Energy Division projects. Swinerton Energy delivers engineering, procurement, and construction (EPC) services to clients across the nation to meet their energy resiliency goals through the adoption of carbon-neutral infrastructure. Scott has successfully procured $200 million in renewable natural gas (RNG) work for Swinerton Energy, while also partnering with Griffin|Swinerton, the firm's public, private, partnership (P3) entity, on many upcoming project pursuits.
As a new member of the American Biogas Council, Scott has begun his involvement with policymaking within the RNG sector. He has developed an expansive RNG contact list—from developers to technology providers, to government and municipalities—his reputation of integrity and passion for his work has helped keep and nurture these critical relationships. As a board member of the American Biogas Council, Scott is eager to positively influence key sector issues, including reauthorization of the farm bill, renewable fuel standard, and tax parity on the I Section 48 Investment Tax Credit, among others.
Having grown up on a farm, Scott's transition from the construction of buildings and water/wastewater to the agricultural waste to RNG sector a natural fit. Outside of Swinerton, you can find Scott enjoying Colorado outdoors by cycling, riding dirt bikes, camping, fishing, hunting, and skiing. He is also an avid traveler and enjoys seeing the new parts of the world with his family.
Donald Chahbazpour, Director of Gas Utility of the Future at National Grid's Regulatory and Customer Strategy Group
Donald Chahbazpour is currently the Director of Gas Utility of the Future at National Grid's Regulatory and Customer Strategy Group. Don is leading company's efforts to implement gas decarbonization and reduce methane emissions through policy, strategy and technology. The group is also responsible for engaging stakeholders to raise awareness regarding the potential of renewable natural gas and hydrogen, and how the gas network can enable a low carbon future.
Before his current position, Don was the Director of Climate Change Compliance. His previous positions at National Grid include Corporate Strategy, M&A and Energy Procurement. Prior to National Grid, Don was working for a startup energy technology company focusing on emerging distributed generation technologies and related regulatory issues.
Don has a Master's in Public Policy and Administration (MPA) from Columbia University's School of International and Public Affairs, and a Bachelor's with honors in Mechanical Engineering from New Jersey Institute of Technology. 
Brandon Butler, Roeslein Alternative Energy
Brandon Butler serves as Director of Communications for Roeslein Alternative Energy (RAE). His work includes marketing, public relations, strategic communications, and policy. Butler helped lead the application and award of the $80 million Horizon II Climate Smart Commodities Grant, and now leads the public education arm of the grant as the host of Prairie Prophets TV and Prairie Prophets Podcast. Previously, Butler served as the Executive Director of the Conservation Federation of Missouri, the state's largest conservation non-profit. He remains dedicated to the protection of our natural resources and is active in numerous conservation organizations and is currently on the board of directors of the Iowa Wildlife Association. He has over 1,000 published newspaper and magazine articles to his credit. Butler holds a B.S. from Purdue University, M.A from Gonzaga University and an Executive M.B.A. from the University of Missouri. He is the proud father of two daughters, Bailee and Annabel.
Ben Kruger, Cargill Incorporated
Ben is the Director of Specialty Grains + Oilseeds, encompassing Cargill's North American Biogas portfolio, based in Wayzata, MN.  A member of Cargill's global Biogas leadership team, Ben is focused on leading the strategy and execution for North America.
In nearly 25 years with Cargill, Ben has held a variety of trading and commercial leadership positions in Cargill's oilseed processing, fats and oils, and cocoa and chocolate businesses.  Within several of these roles, Ben has helped develop and scale sustainability and renewable energy businesses for Cargill in areas of biodiesel and regenerative agriculture.  Further, Ben serves on Cargill's Board of Advisors for the Cargill Abilities Network and is leading Neurodiversity efforts for North America.
Ben has an B.S. in Agricultural Business Management from the University of Wisconsin-Madison.  Outside of work Ben enjoys spending time with his wife and 3 children – downhill skiing and serving with several non-profits.
Siva Ariyapadi, Global Business Manager, Bioenergy, ExxonMobil Low Carbon Solutions
Siva Ariyapadi is Global Business Manager, Bioenergy, at ExxonMobil Low Carbon Solutions, responsible for Bioenergy product strategy, growth, and the establishment of new business ventures. Previously at ExxonMobil, which he joined in August 2018, Siva served as Manager of Market Development for Lower Emission Fuel technologies in the Energy Products Business Unit and as Senior Licensing Manager supporting the Chemical Company and Upstream Projects.
Siva holds a PhD from Western University, an MS from the University of Saskatchewan, and a BEng from Annamalai University, all in chemical engineering.
Ryan Harb, Ameresco
Ryan Harb is a 15-year career sustainability executive, currently serving as Senior Project Developer at Ameresco where he is responsible for managing the development of biogas and RNG projects including agricultural digesters, wastewater treatment facilities, and landfills. Ameresco is one of the largest renewable energy asset developers, owners, and operators in North America providing over $13.5B in energy solution projects including solar, battery, fuel cells, microgrids, hydrogen, biogas-to-energy, and renewable natural gas.
Staci Bogue-Buchholz, Gevo, Inc
Staci Bogue-Buchholz is the VP and GM for Gevo's Renewable Natural Gas segment. In this role, she leads all aspects of the business including strategy, operations and growth.
Prior to Gevo, she was Head of Engineering at VBTC Holdings where she represented investor groups as the owner's engineer to develop a greenfield capital project. At Archer Daniels Midland Company (ADM) she held roles with increasing responsibility, including Director of Process Development, Plant Superintendent, Global Performance Excellence Manager, and the Protein Complex Manager.
Staci has over 20 years' experience and is an enterprising and solutions-focused leader who optimizes capabilities, fosters collaborative and highly efficient teams, and develops and executes cost-effective and forward-thinking solutions.
She has global experience in strategic planning, training, and mentoring, plant management, major capital project leadership, implementations, cost/budget analysis, policies and procedures, client/vendor relations, technical operations, profit & loss, forecasting, and mergers and acquisitions.
Staci has a BS in Chemical Engineering from the South Dakota School of Mines and Technology and an MBA from Illinois State University.